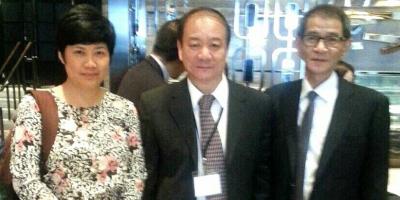 The 7th Annual Conference of the Asian Criminological Society 'Criminology and Criminal Justice in a Changing World: Contributions from Asia' took place between June 25th and 26th in Hong Kong, China. The event tackled crucial themes, amongst which youth crime, prevention of crime, punishment and penal policies.
Dr Kattiya Ratanadilok (pictured), of the Department of Juvenile Observation and Protection of Thailand, and APCJJ member, participated in the event and discussed with the president of the Asian Criminological Society the possibility of future collaborations to improve the lives of children in conflict with the law in the region.
Central to the conference were the five keynote and six plenary speakers, who each addressed different developments in criminal justice. Parallel to this papers were presented on particular aspects of criminology, including a number which focused on the theme of Youth Crime and Delinquency, as well as those on specific issues relating to juvenile justice in the region.