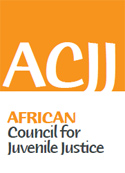 Since the adoption of the Convention of the Rights of the Child by African states, there have been notable changes related to awareness of the rights of young people in practice and in policies in Africa. Within the wide ranging field of juvenile justice it is clear that the principles enshrined in the Convention are at the heart of attempts to introduce changes in the majority of countries on the continent. However, the African continent faces many challenges with regards to the rights of minors in conflict with the law. With the aim of encouraging development and the promotion of the rights of young offenders, the AJJO includes within its structure the African Council for Juvenile Justice as an organ for meetings, debate and analysis, always acting under the management of the Administrative Council of the AJJO.
The African Council brings together representatives of public administration working in the field of juvenile justice, universities and academic centres and non-governmental organisations with experience in legislation, application, supervision, research and/or intervention in juvenile justice. The objective is to propose coordinated action between the representatives of these three sectors to compile reports, proposals and developing projects.
Specifically, the Council also functions as a space for reflection to support action lines that are currently being developed in order to achieve favourable justice for children in Africa.